Everyone Loves a Bakesale
It's nice to treat you! Bakesale is a premium treat shop & bakery featuring classic favorites and unexpected treats. Our team of bakers create all our flavorful treats right here in Wichita. From cookies and cakes to quiches, coffees & lemonades, we think you're in for a treat.
Let's bake the world a better place by treating each other right.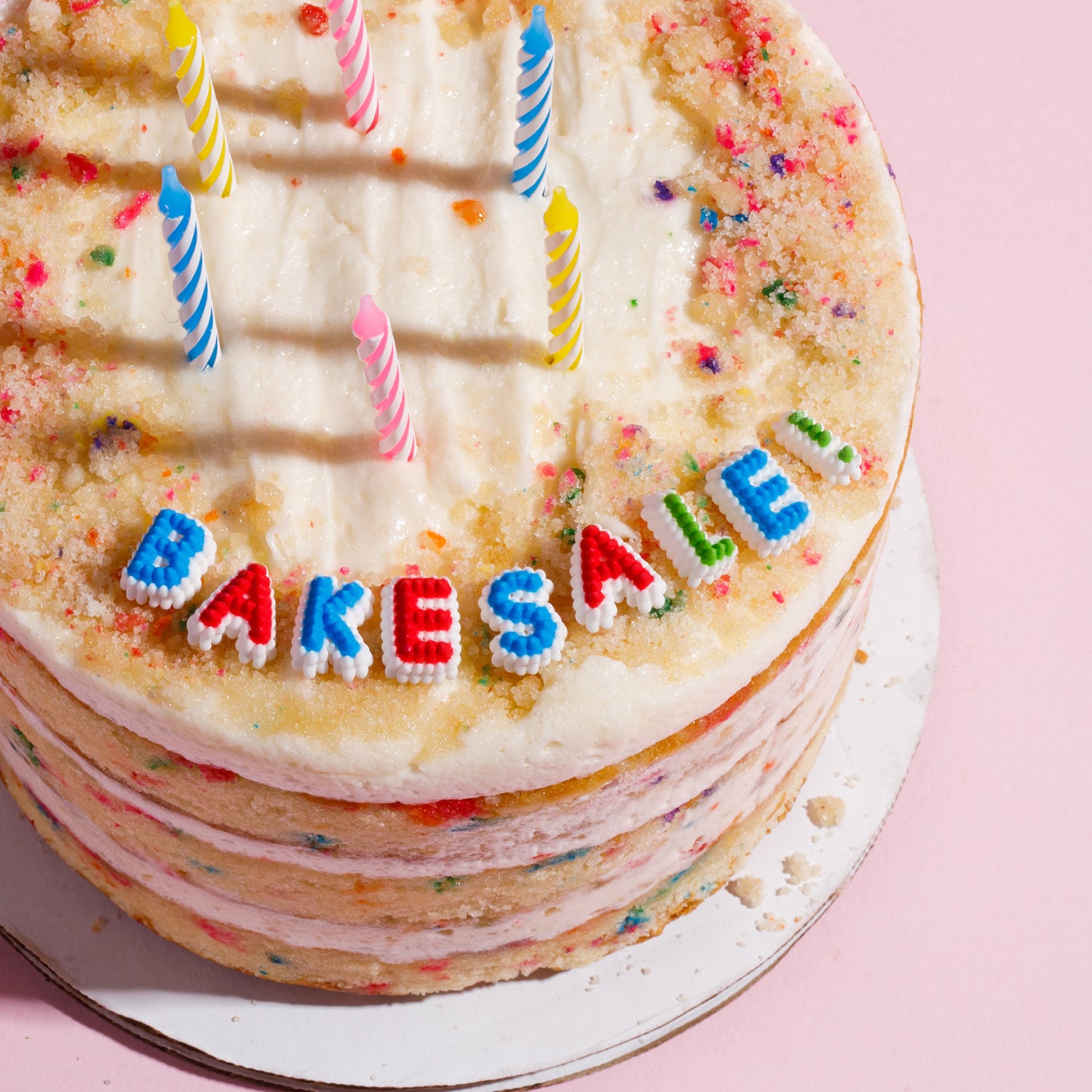 The Science of Baking Meets the Joy of Tasting.
We find just as much joy from the color-perfecting, flavor hit created from the complex stages of a Maillard reaction than we do from the blissful first bite of a warm, fresh-from-the oven, chocolate chip cookie.
Yep. We could chat all day about the importance of temperature, activating leavening agents or the retrogradation of starch…but, we can't talk and snack at the same time. So, we'll simply serve up our treats and trust that each bite you savor creates a moment of joy that proves we got the science part right.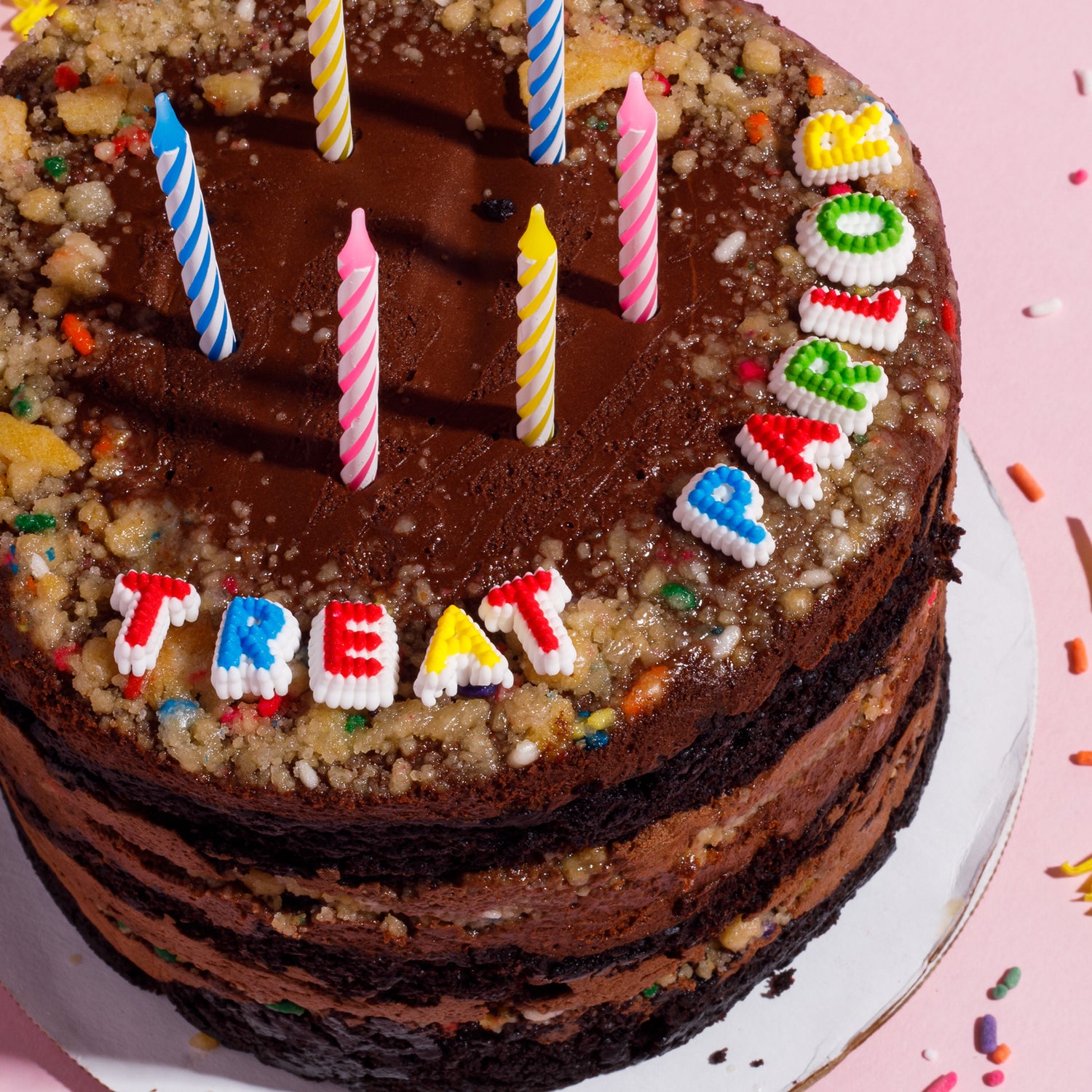 Whipped up in Wichita.
We love our community even more than we do our treats (and that's saying a lot). This city was made on ingenuity, resourcefulness, vision, audacity and adventure. The perfect "ingredients" to create a world-class bakery and dessert shop. That's why all our treats are handmade in Wichita. And why we're grateful that we're able to bake the world a better place from right here...the place we call home.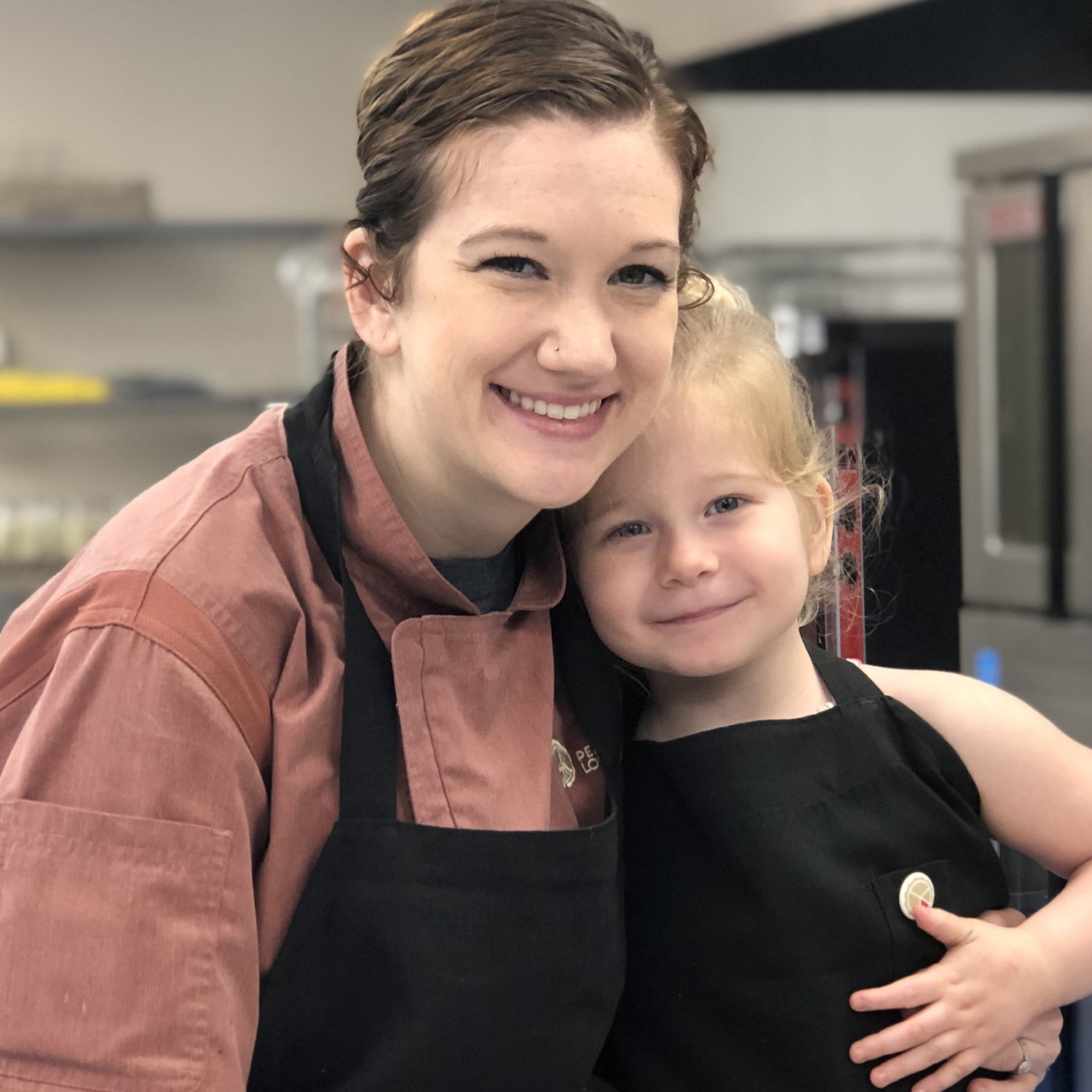 Meet our Pastry Chef
Hannah Schriever, Pastry Chef
An Augusta, Kansas native, Hannah's passion for baking began at a young age in her grandmother's kitchen when she experienced the joy of showing and sharing love through dessert.
This instilled the desire to pursue her Bachelor's degree from Kansas State University in Bakery Science and Hospitality Management and go on to complete her degree in Baking and Pastry Arts from the New England Culinary Institute. While on the East Coast, Hannah worked at The Ocean House, a triple five-star property where she continued to develop under incredible industry leaders and chefs.
This opportunity opened the door to Tulsa, where she led Glacier Confection as their Director of Operations and learned from a Master Chocolatier. In 2017, Hannah's husband Curtis pursued an opportunity in his career that brought them back home and closer to family. Curtis and Hannah have two children, June & Stoney. 
The flavors, ingredients and recipes of Bakesale begin through Hannah's knowledge of ingredient functionality and flavor pairing. For Hannah, the science of baking orchestrated with her love for classic simplicity have instilled an imaginative ingenuity for dreaming up the recipes for Bakesale's classic and contemporary treats.